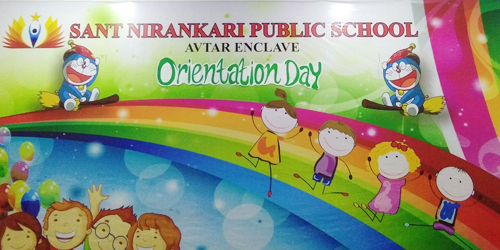 Orientation Day of Class IX & X
The school organized the Orientation Day for the parents of students of classes IX and X in the school auditorium on 30.3.2019 (Saturday). They were counselled on bringing up teenaged kids.
First of all, the planner for the academic session 2019-20 was shared with the parents. Then, they were requested to keep a check on their ward's unusual behavior, friend circle, way of dressing, hair style, usage of mobile phones, accessing internet, driving two wheelers, punctuality, mannerism and academics too.
Overall, the session was quite successful. In the end the parents also shared their experiences, discussed about the problems they are facing and appreciated the efforts of the school. They promised to extend their whole hearted support in making their wards more responsible citizens.