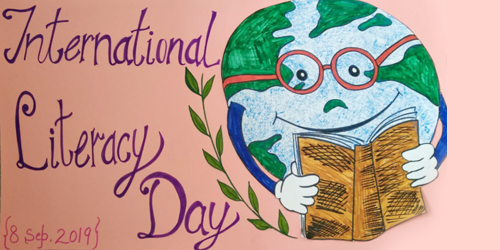 International Literacy Day – 2019
Every year International Literacy Day is celebrated on 8th September globally to raise awareness and remind people of the importance of literacy as a matter of dignity and human rights.
To mark this occasion, a short but special assembly was held in the morning.
A pledge was taken by the students and staff to make people aware about the importance of Literacy for individuals, communities and societies and the need for intensified efforts towards more literate societies.